Interview with Sasikumar Ramachandran
Who?
I am a self-taught street photographer from Chennai. A creative and fine arts geek, I love to doodle a lot, read books, and watch good movies from time to time. Initially, I was inclined towards color photography, which grew mundane after experimenting for a while. So I preferred to tap into an unexplored realm – the classic black and white. It's an approach that's worked beautifully for me especially after winning the National photography award from the government of India. Further, having a background in visual design helps me channel that expertise into my photography. On the personal front, I'm happily married with two kids who add spice to my otherwise ordinary life.
When?
It all started with a group of photography enthusiasts who I got acquainted with through an online photography community.  We took regular photo walks over weekends to sharpen our photographic skills. Lately, I don't schedule a time to shoot and not necessarily carry my heavy DSLR. I click at anytime and randomly with a point and shoot. When I approach the streets, I have clear mind and I don't make a conscious effort on planning the frames. Sometimes, when I don't carry my P&S, I simply observe and treasure the moments – as not all moments have to be captured, but rather experienced.
Where?
Most of my images were taken in and around my hometown, Chennai. This city has always intrigued me with its deep history, varied culture, busy streets, and kinds of people. I click on my way to office, at my children's school, a department store, a busy marketplace, at a festival or any place that has a story to tell or an emotion to be captured.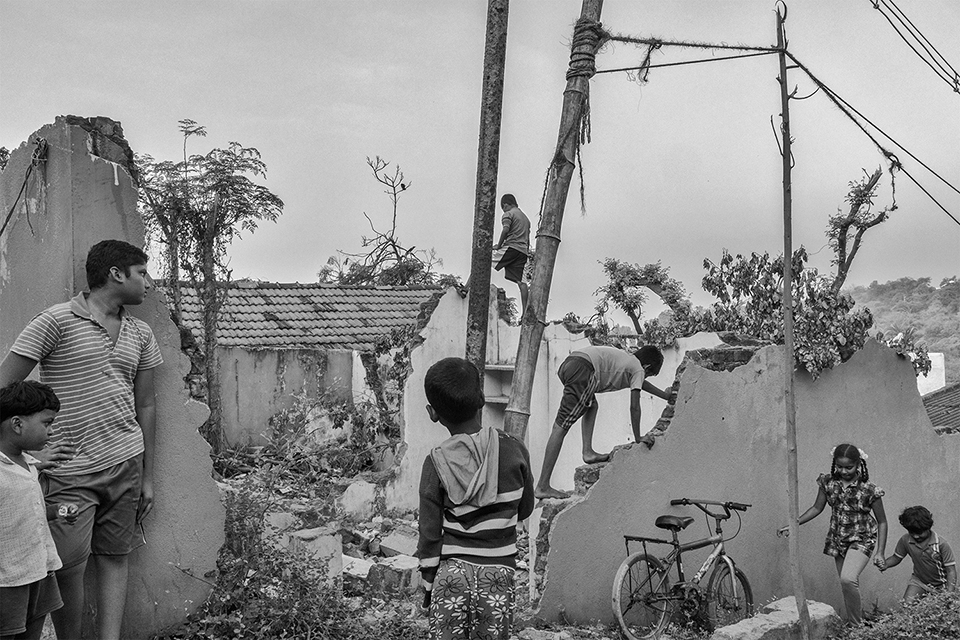 What?
When I set out, I keep my mind clear and don't visualize on what I'm going to capture. I mostly capture people, how they organize their lives, their relationship with the environment, and most of all their emotions. At other times, I capture artifacts, history, wall arts, shadow play, random patterns, festivals and occasions, or simply anything that appeals to my senses at that moment. I must say I've been lucky to capture some truly surreal images that really run deep!
Why?
Photography is something I love doing. So it kills my boredom and keeps my stress at bay. It takes me away from my workplace – to newer places –and closer to nature that relieves my tension. It helps me tap into the creativity residing deep within myself, and this mode of self-expression leads to inner peace and a sense of satisfaction.
http://www.flickr.com/photos/sasistudioss
---
You might also like