Interview with Stephen Leslie
Who
I'm a middle aged, balding man from London who occasionally dresses up as a panda to embarrass my 8 year old son. I've always worked in the film and television industry, first as a documentary film maker, then as a director but increasingly just as a screenwriter. I think of myself as a writer who also takes photographs rather than the other way around.
When
Almost every day for the past twenty years or so. It all began as a way of keeping a visual diary and also as a break from the numerous annoyances and frustrations of the film industry. Although I very rarely go out just to take photographs I also never leave the house without a camera. So most of my pictures are stumbled upon while I'm running errands, shopping or simply living my life. Because writing forces me to sit at my desk for most of the day I always try to pop out to break up the monotony and prevent me from becoming hideously obese. Taking a camera along for the walk means that I never get bored, so photography is actually my principal form of exercise.
Where
Anywhere at all, I'm not fussy. When I was younger there was more time for travel and certainly going to places like India, Mexico or Taiwan helped kick start my curiosity about photography and looking at the world in general. However now, with a young child, I travel far less but fortunately I live in London which consistently delivers a wide variety of the unexpected. While it's lovely to roam across the globe there's also a great satisfaction to be derived from taking a good photograph relatively close to your own front door.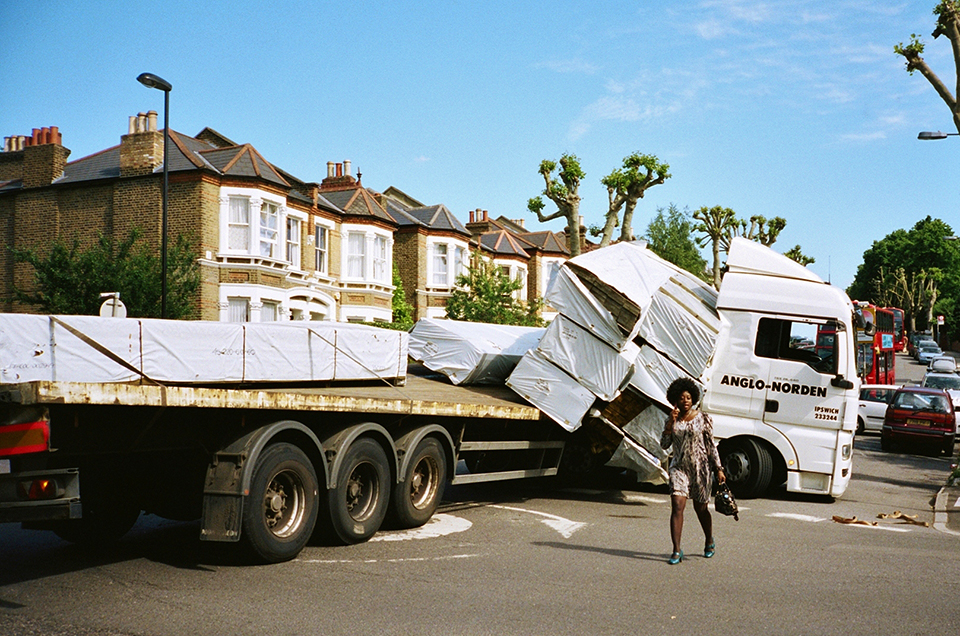 What
Absolutely anything. Because my job involves thinking up plots and stories I'm always on the look out for situations that are suggestive of a wider narrative. Hopefully they make you think, what is happening here? A few years ago, going back through my archive I realised that I had quite a number of these photographs and so I tried something I had never done before, to combine my writing with my photography. I started to invent stories to accompany these images, to create fake contexts and explanations for the mysterious happenings I'd seen on the street. The result of all this has been the biggest project of my life, a book called SPARKS which was published in August this year.
Why
Apart from the fact that it keeps me physically fit it also keeps me sane. This is perplexing because it can be an incredibly frustrating discipline. I'm forever missing shots or chickening out or getting it wrong but for all the disappointments and disasters there's nothing like getting it right and if that happens around 10 times a year then I'm more than happy.
http://www.stephenleslie.co.uk
http://www.instagram.com/step_hen_les_lie/
Stephen has a wonderful book called 'Sparks' that has just been published:
---
You might also like