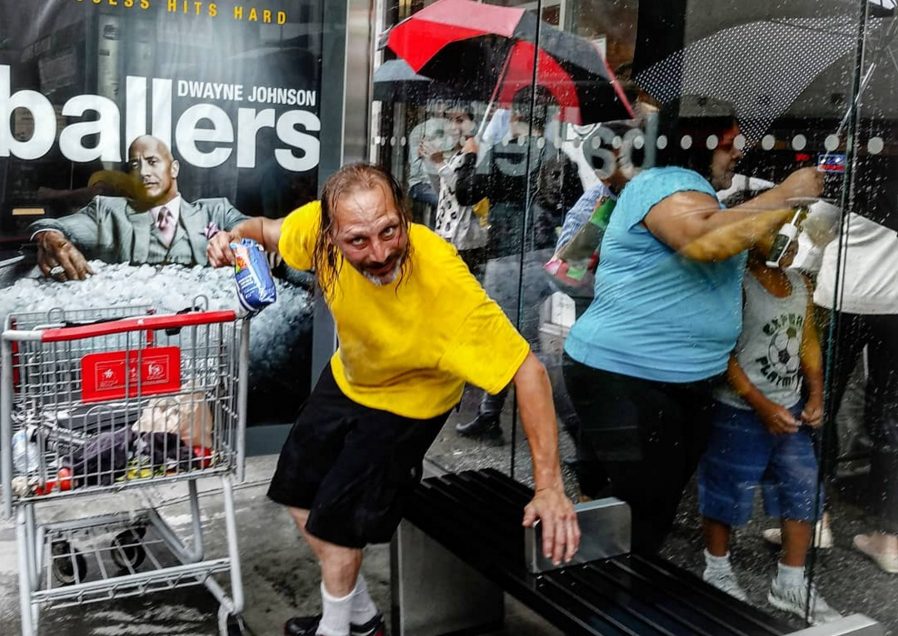 Interview with Clay Benskin
Who?
My name is Clay Benskin. I was born and raised in New York City and I currently live in Yonkers. I have been working as building super in TriBeCa for 26 years. After getting an iPhone from a classmate of my son, I started taking still life pictures. After a while I got bored so I ventured outside and started taking pics of people. I showed the pics to a photographer friend. He told me what I was doing was called Street Photography. So I googled it and luckily for me the first thing that popped up was an article on photo.net by Phillip Greenspun called "The Best Thing About Street Photography: Serendipity". I read a few lines of the article, saw a few pics and something clicked right away. From that moment on I've never looked back.
What?
Only candid stories of everyday life on the streets. Growing up I was always the first one out of the house. I would sit on a mailbox and people watch, making up stories in my head until my friends came out. I approach street photography the same way. When I'm out on the street my mind is constantly going, everyone I see has a story I've made up. To me street photography is like a puzzle and the fun part is putting all the stories together and making a montage.
When?
In the beginning, whenever I had the chance. On the way to work, during work, at lunchtime, during a break, after work and on the way home. Now I've slowed it down a little bit.
Where?
Wherever there's life, mainly in New York City. Although lately I have become international. Thanks to my girlfriend, I have been to Dubai, Hong Kong, Thailand, Jordan and all over Italy. Hopefully I'll get to Cuba while it's still cool.
Why?
Because I have to!!! There is nothing better than hunting on the streets for the perfect story, which I know I'll never find. The funny thing is I actually thought I could quit. I thought if I focused all my energy into something else, I would lose interest. Oh well, that theory lasted about 6 months. I guess I'm stuck photographing life.
---
You might also like