Interview with Lisa Gidley
Who?
First I was a Midwesterner who wanted to live in a huge city filled with art and culture, so I moved to New York. Later I was a New Yorker who wanted trees and a yard, yet still some art and culture, so I moved to Portland. Now I'm a Portlander living in an old green house with my husband and son and books and records and coffee and a fig tree, and I'm pretty content. I work as an editor, but my main art crush is photography. I'm frequently scheming to get outside with a camera.
What?
My photos are unplanned, mostly in color, and often shot from urban sidewalks with a clunky medium-format camera. Or maybe an instant camera or a phone. I like shooting in nature and smaller towns too, but I love cities and the way things overlap in public spaces.
I'm especially drawn to neighborhoods where the buildings and storefronts and people are less sleek, more idiosyncratic. Lots of things make me lift my camera to my eye, from handmade signs and cryptic marks to animals and shifting light. But I only occasionally trip the shutter, depending on how things interact. There's an x-factor there. Sometimes I include people, other times just what they've made or left behind.
Where?
I'm pretty settled in Portland and spend most days here. I usually have a camera nearby to grab shots of daily life, and I take photo walks about once a week if it's not raining. Portland's been changing in recent years, with expensive new developments bristling against its old-school indie/DIY culture. There's still a lot to see within a few miles of my place.
I also love traveling and wandering unfamiliar streets. I sometimes do quick trips to other West Coast cities, and twice a year we return to NYC. Occasionally I go further out, but there are big swaths of the globe I want to see but haven't. In the meantime I try to remember that you don't need to roam very far to get photos.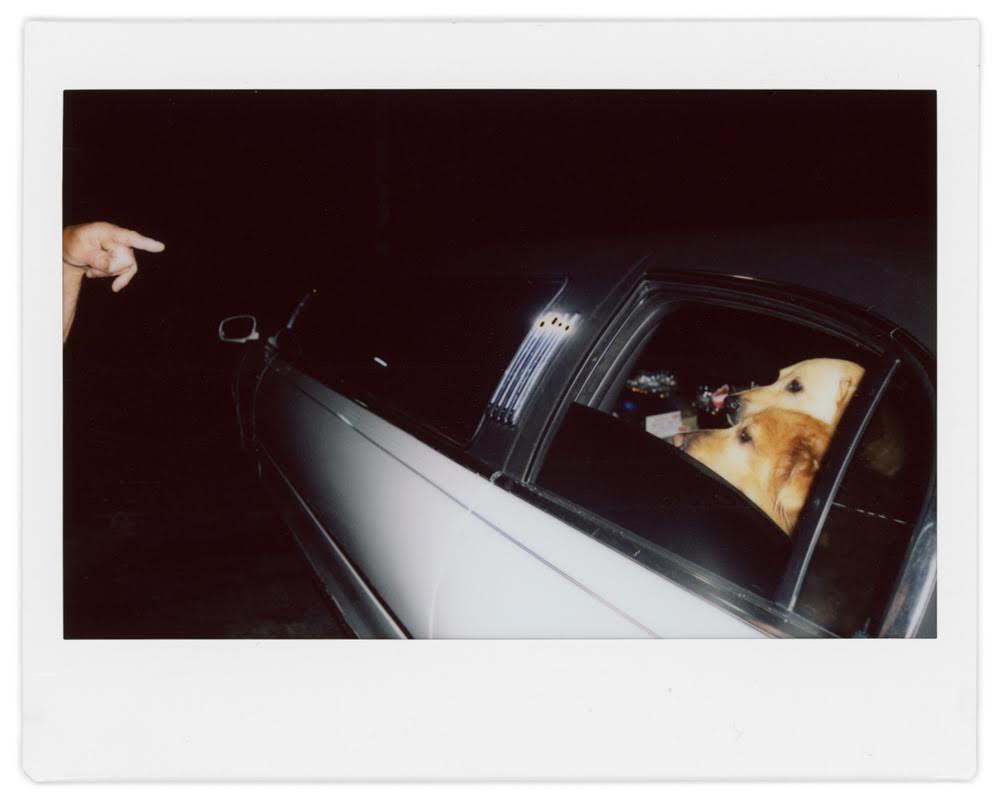 When?
Photography took a while to grab me. As a kid I loved Polaroids, though we didn't always have film around. (This could explain why, as an adult, I've accumulated a small mountain of Instaxes.) In college I wanted to be a writer but also admired documentary work, so I took a Photojournalism 101 course. I was pretty inept at getting straightforward news shots and concluded photography might not be my thing. 
A few years later, in New York in the late '90s, I started seeing different styles of art photography and street photography and got curious again. I had torn out one of Philip-Lorca diCorcia's hustler portraits from a magazine — the one with a shirtless mulleted guy gazing into a diner at dusk — and taped it to my cubicle at my desk job, just because it was ambiguous and beautiful. I stared at it for two months before deciding, 'Okay, I want to shoot photos that feel like that.' I signed up for an ICP class on color darkroom printing, began carrying a camera everywhere, and finally got hooked. Of course that diCorcia picture was staged, and I quickly realized I'd much rather make unscripted photos. But it was a catalyst at the right time. 
Why?
On one level, I like being part of this movement to find sublimity or humor or beauty (however you define them) in everyday scenes. I'm not always successful, and I'm far from the only photographer trying that. But I figure it's a slight antidote to the ugly, petty era we're in. 
It's also just one of my favorite ways to get out into the world, away from computer screens and my own head. When I'm out looking for photos, my senses feel a bit sharper. As a vegetarian it's probably the closest I'll come to the thrill of the hunt. And of course if I'm using my old film camera, there's then a few days' delay to see if anything I shot is worthwhile. But in those moments it doesn't matter. I like not knowing. That rush of possibility makes me go out later and try again.
---
You might also like