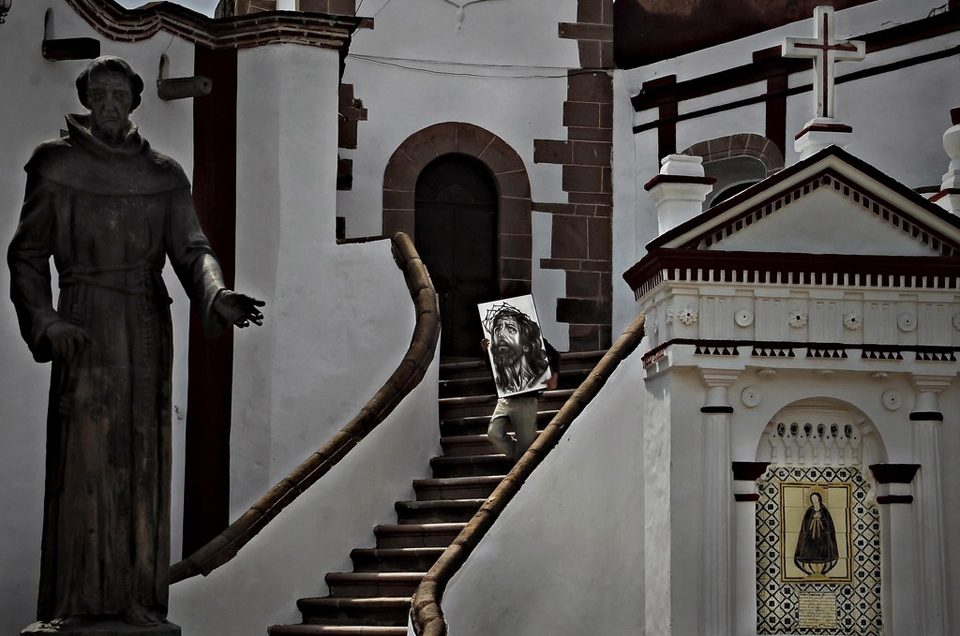 Interview with Nayeli Cruz
Who?
I am from Mexico City, 29 years old and studied psychology in university because of my great interest for the human mind. 7 years ago I took my first photography course and I think it changed my life completely; I was interested in painting and didn't see myself as a photographer. I never thought I would be so connected with people through a camera and that I could interpret this from my own point of view. This generated an addictive feeling in me, and I haven't stopped photographing since then.
Where?
Mexico is a surreal country, expressed in every street, in each house, in its music, religion and history; I enjoy travelling in this country and discovering it through my camera. Any place could be a possible stage; the intimacy of a private home, the street, a market, a feast, my roof. I try to pay attention and let myself being surprised. There is poetry in each place, and when I feel it, I take a photo.
When?
I get instinctive and visceral whenever I have the impulse to make a photo. I think this is reflected in my work. Occasionally I need to get away from the world but I've never left aside my camera. It has accompanied me every moment. I go out to walk, to observe, and always find a pretext to make a photo: I do it when I want to hold on to a moment, when I meet a fascinating person, or when I´m with a beloved person, in every trip I make, and whenever I feel there is an interesting story.
What?
Although the outside world is portrayed, photography is always about oneself, about desires, fears, passions, lifestyle… I find myself in the chaos of the street, in music, in Mexican celebrations, in mechanical workshops like my father's one. There are religious images everywhere. It is what I see. It's what I live. I like street photography and documentary, but sometimes I create a little fiction in my shots. I'm looking to transmit emotions and feel identified with the portrayed persons.
Why?
I can't stop photographing. It is my therapy. I've never been very good at expressing myself with words, but through my pictures I speak without difficulty. With my camera I came across many places and people who are now very important in my life. It has opened doors I didn't know I had. It has confronted me with myself again and again and made me see the world differently. As I said before, it has changed my life completely.
---
You might also like