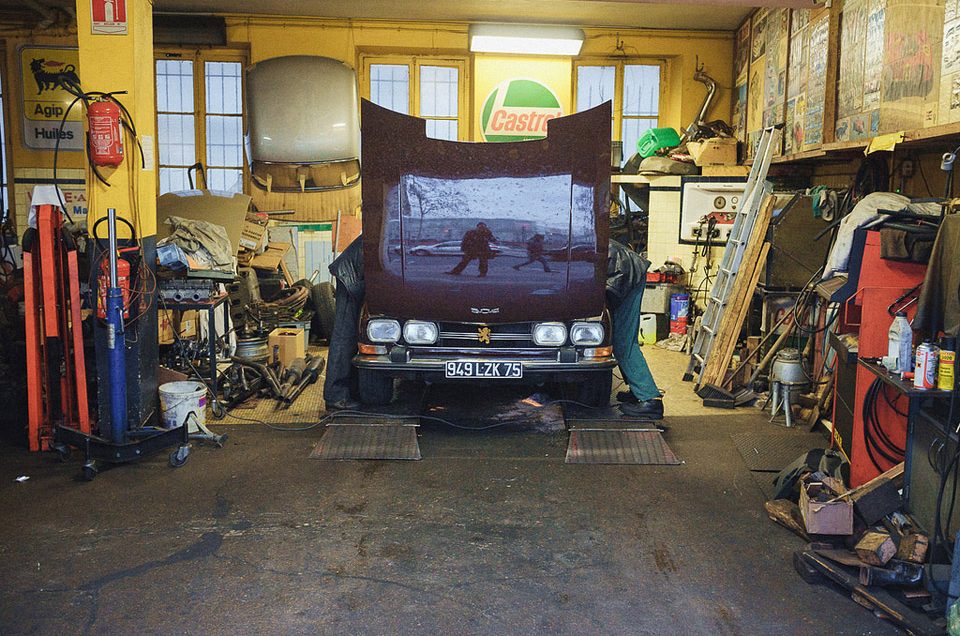 Interview with Pierre Wayser
Who?
I was born in Paris in the mid '50s. My family came from Poland in the early '20s. My parents were communists and small art dealers. I discovered Jimi Hendrix, LSD and the underground culture in my early teens. Aged almost 17, I gained entrance to the prestigious Ecole Nationale Supérieure des Beaux-Arts in Paris, in the early 70s. I quickly plunged into the turmoil of the artistic underground of the time. After studying painting and art history, and not wishing to do my military service in France, I found myself on a cargo ship among «boat people» in the China Sea and bound for Borneo in the mid '70s. I spent some time in different tribes in the Philippines. A few months after the death of Mao, I traveled in China. A few years later, back in Paris I began to paint more regularly, and also working on designs for opera and theater. During all these years, the practice of photography was constant but secondary. Then in the late '80s, after living a year in Australia, I stopped photography altogether to devote myself primarily in the production of videos and animated films. After a hiatus of fifteen years, in 2006 I started again to practice photography with a digital camera. But my main occupation, for the last eighteen years, is the making of a garden in Paris.
Where?
Anywhere ! Since my childhood, I was fascinated by the Far East. The only news reaching us, in those years, were the Vietnam war, The Yellow Peril, Maoists dancing soldiers in strange operas with a red flag and Soviet leaders saluting with one hand, half hidden behind a wall during the parade on the first of May. But everything started when I left at the age of 17, hitchhiking to Morocco (with a camera Retina IIa Kodak) to improve my relationship relative to hashish. Then shortly thereafter, I traveled mostly Asia for years from Mongolia to New Caledonia, with a few rambles in Africa… I did not take always photographs… I have been twice in Japan and never made an image ! I still have to discover America…
When?
I'm always carrying a camera, which most of the time is gathering more lint from the bag than light. I shoot sparsely… A long habit when I was younger and poor (I am no longer young). Photography has always been an expensive hobby. In those analog times, I shot less than fifty rolls in my whole life. But today, with digital, I become lazy and less careful which leads me to take some crappy images just to see how it looks !
What?
Well, it is difficult to speak about the kind of image I want to get. I do not know exactly what kind of pictures I take. I have no clue what is a good photograph. Most of the time, it's a matter of tension and release. It is deeply rooted in sexuality. It is a kind of frenzy. For perhaps thirty minutes I can be in the flow, then it's gone. I have a good knowledge of the paintings from the seventeenth century, and I know it affects my own vision. Snapshots which looks like staged have my preference. Sometimes, I organize cultural events in a garden and I shoot snapshots which are widely «prepared». I'm not a street photographer or whatever name you give it. The only thing I know is that I like climbing a ladder and sing about myself. In my view, photography can not be a project or job. Photography is a state of being! Of course, in public, I can speak with great intellectual references, and show how smart I am, but the truth is I do not know what happens when I pull the trigger. At best, I see myself as a diarist.
Why?
Photography is less a way to remember the past than to reorganize the memory. After the murder of my younger brother, I felt the need to look after what was left of my archives. It was not anymore possible to look after some family stuff, and I bought a digital compact to recreate what was missing in my life. I mean, I had to re-write my past as a lone born individual. And to fill up the missing images with a fake silly happiness. Fifteen years whitout almost touching a camera, and I started again to take photographs. That was my therapy ( I'm not very fond of "shrinks")! I can say that my work is mostly a "life-time project" (although I hate this word) based on truncated archives.
© Pierre Wayser
---
You might also like