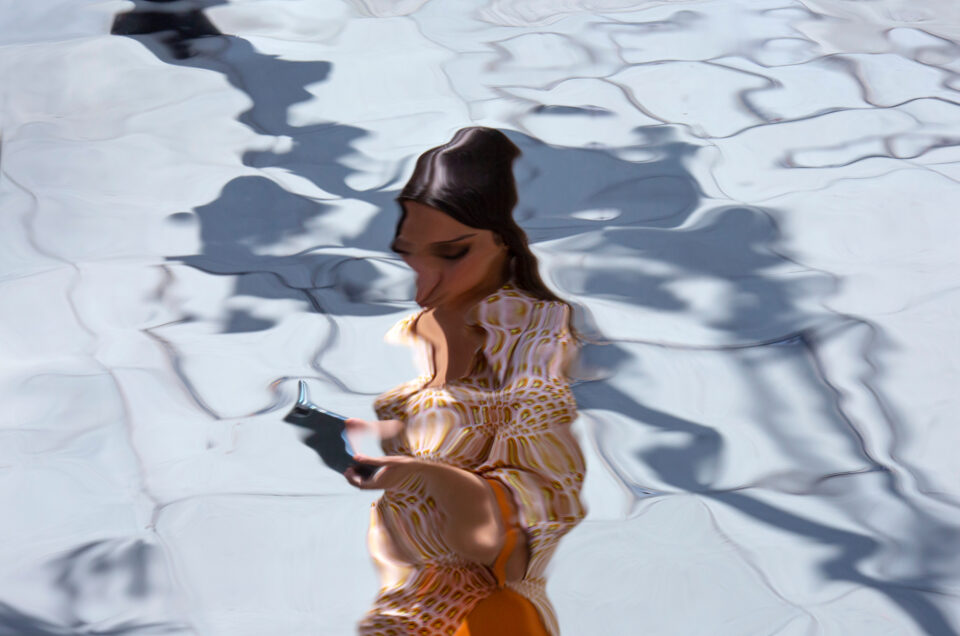 Nick Turpin | Oxford Street
2020-07-19 In
news
Before the Covid19 crisis, the statistics for London's Oxford Street and it's surrounding neighbourhood were extraordinary, 600,000 people visited every day, 30% of them were from overseas. 155,000 people were employed in the district taking £9bn in retail sales a year.

Today the world looks and feels different, Oxford Street is reopening with masks and queues, one way systems and hand sanitisers, people are talking about a 'new normal' and London based iN-PUBLiC photographer Nick Turpin wanted to photograph the returning shoppers in a way that also looked and felt different.

Seeing the world as a distorted version of it's former self, Nick photographed passing shoppers reflected in the shiny metal underside of the awning of a huge department store. The undulating shiny surface reinterprets the usually mundane scenes of shoppers on the High Street of the United Kingdom.

Nick considers himself a Street Photographer but is increasingly interested in exploring non traditional approaches to recording the public realm.

The pictures featured here are straight images with no digital manipulation apart from being turned upside down.

---